Premium Web Hosting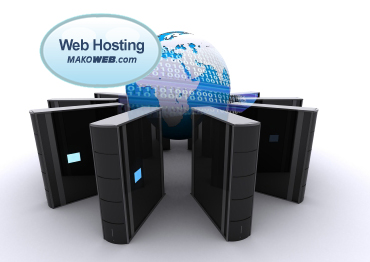 Let our web hosting company service all of your online hosting needs!
Specializing in php/MySQL hosting…domain names, e commerce hosting, Zen Cart hosting and Blog hosting.
We have affordable hosting packages for all of your personal and business website hosting.
Please contact us to for your hosting and maintenance needs.

That's right! 130%!  We're not just neutralizing our environmental impact, we're reversing it!
We have purchased certified Renewable Energy Credits representing 130% of the electricity used to both power and cool every last one of our servers!.

– feature rich
– user friendly
cPanel is the #1 used control panel in the world. If it was not the best we wouldn't be using it.
Affordable, reliable hosting
Linux-Apache-MySql-PHP (LAMP), Windows, ASP.
Reliable hosting at reasonable prices.
With top-notch support, network redundancy, stable servers, and a plan for every need, Mako Web offers the most comprehensive web hosting solution for your personal or business site. Join us. Spend less time worrying about your site being available and more time pointing people to it.
We now have available the Only 100% solar powered web hosting solution available in the Sarasota area.
We have formed an alliance with a data center that is 100% solar powered. Not partially solar powered and purchasing energy credits.
The data center is built in a dessert of California, the solar panels charge batteries during the day and run on the stored energy at night.
We have tested this data center and many more and believe we have made no comprimises is quality or price to bring this to market.